The University WAC Committee is composed of Appalachian faculty members from various disciplines who advise the WAC program and Gen Ed. Council about matters concerning Composition, WID, and other writing courses.
2017-2018 WAC Committee
Georgia Rhoades, Chair (WAC Program Director) rhoadesgd@appstate.edu
Sherry Alusow Hart (Assessment Director for WAC) hartsa@appstate.edu
Joe Klein (Communication Sciences and Disorders) kleinjf@appstate.edu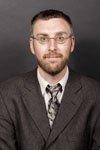 Joe Klein, Ph.D., CCC-SLP, is an Assistant Professor in Communication Sciences and Disorders at Appalachian State University in Boone, North Carolina. Joe teaches classes in fluency disorders and research methods and supervises therapy for people who stutter. Joe has presented at the American Speech-Language-Hearing Association and The National Stuttering Association annual conventions in the United States and for Friends: The Association of Young People who Stutter in India and the US. He has also published articles about stuttering in Contemporary Issues in Communication Sciences and Disorders,Perspectives in Fluency Disorders, and The Journal of Fluency Disorders. Joe's research interests are in the areas of support and therapy for people who stutter. Joe lives in Boone, NC with his wife, Holly, and children, Zachary, Greta, Emaline, and Abraham.

Tonya Coffey (Physics and Astronomy) coffeyts@appstate.edu

Dr. Tonya Coffey is a professor in the Physics and Astronomy Department. She came to Appalachian in 2004 after receiving her Ph.D. in Physics from North Carolina State University. She has previously taught both the upper (PHY4210) and lower level (PHY2210) WID courses in her department.
Aleksander Lust (Government and Justice Studies) lusta@appstate.edu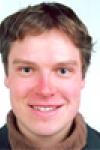 Dr. Aleksander Lust joined the Department of Government and Justice Studies in 2013. He earned a BA from Middlebury College and a Ph.D. from Cornell University. He is interested in international security, regional integration, and social protest in Europe and the Russian realm. He teaches a wide range of courses in comparative politics and international relations, including International Politics and Foreign Policy, Ethics of War, and European Government and Politics. A founding member of the Estonian Social Democratic Party, he thinks that the world would be a better place if more politicians studied social science and more social scientists participated in politics.
2016-2017
Georgia Rhoades, Chair (WAC Program Director) rhoadesgd@appstate.edu
Sherry Alusow Hart (Assessment Director for WAC) hartsa@appstate.edu
Joe Klien (Communication Sciences and Disorders) kleinjk@appstate.edu
Kim Priode (Nursing) priodek@appstate.edu
Kim Becnel (Library Science) becnelke@appstate.edu
2015-2016 Committee Members
Georgia Rhoades, Chair (WAC Program Director) rhoadesgd@appstate.edu
Sherry Alusow Hart (Assessment Director for WAC) hartsa@appstate.edu
Joe Klein (Communication Sciences and Disorders) kleinjf@appstate.edu
Kim Priode (Nursing) priodeks@appstate.edu
Leslie Cook (English) cookls@appstate.edu
2014-2015 Committee Members
Georgia Rhoades, Chair (WAC Program Director) rhoadesgd@appstate.edu
Sherry Alusow Hart (Assessment Director for WAC; WAC Program Interim Director, Spring 2014) hartsa@appstate.edu
Dee Parks (Computer Science) parksda@appstate.edu
Ila Prouty (Art) proutyi@appstate.edu
Jeff Tiller (Technology and Environmental Design) tillerjs@appstate.edu
Amanda Finn (WAC Consultant) finnae1@appstate.edu
2013-2014 Committee Members
Sherry Alusow Hart, Chair (WAC Assessment) hartsa@appstate.edu
Dee Parks (Computer Science) parksda@appstate.edu
Jeff Tiller (Technology & Environmental Design) tillerjs@appstate.edu
Ila Prouty (Art) proutyi@appstate.edu


2011-2013 Committee Members
Georgia Rhoades, Chair (WAC Program Director) rhoadesgd@appstate.edu
Bob Heath (Curriculum & Instruction) heathrr@appstate.edu
Gabe Fankhauser (Music) fankhauserg@appstate.edu
Jammie Price (Sociology) pricejl@appstate.edu
Sherry Alusow Hart (WAC Assessment) hartsa@appstate.edu
2010-2011 Committee Members
Georgia Rhoades, Chair (WAC Program Director) rhoadesgd@appstate.edu
Bob Heath (Curriculum and Instruction) heathrr@appstate.edu
Jessica Wood (Anthropology) woodj@appstate.edu
Carla Meyer, (Language, Reading, and Exceptionalities) meyerck@appstate.edu
Sherry Alusow Hart (WAC Assessment) hartsa@appstate.edu

2009-2010 Committee Members
Georgia Rhoades, Chair (WAC Program Director) rhoadesgd@appstate.edu
Sherry Alusow Hart (WAC Assessment) hartsa@appstate.edu
Jammie Price (Sociology) pricejl@appstate.edu
Susan Perry (Health, Leisure and Exercise Science) perryss@appstate.edu
Gabe Fankhauser (Music) fankhauser@appstate.edu
2008-2009 Committee Members
Georgia Rhoades, Chair (WAC Program, Director) rhoadesgd@appstate.edu
Ray Williams (Biology) willmsrs@appstate.edu
Jammie Price (Sociology) pricejl@appstate.edu
Anna Ward (Theater and Dance) wardag@appstate.edu
Sherry Alusow Hart (WAC Assessment) hartsa@appstate.edu